I'm aiming to post these updates every day as I find them fun to look back over after the read-a-thon has finished. They will briefly cover what I've been up to during the day (which could be just reading or could be something else entirely), the books I've been reading and any challenges available.
My Day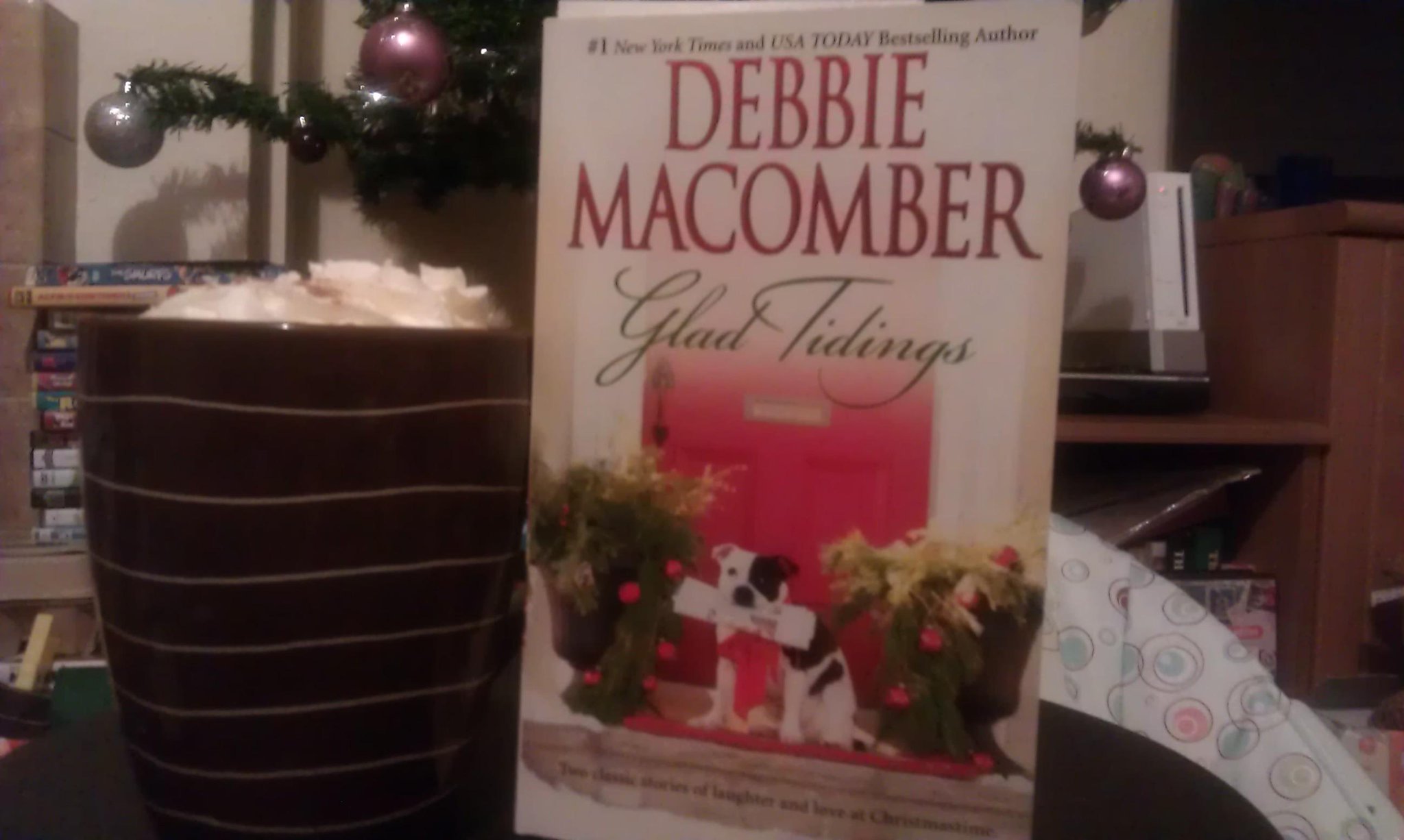 I've had a pretty busy day today so I wasn't able to start reading until nearly 7pm this evening. We had a family friend visit and I was trying to finish clearing my review backlog (16 reviews in 2 days!!!) and then I got sucked into a Christmas movie on TV. But then I was able to get stuck in to a book with a massive mug of hot chocolate complete with cream and cinnamon :) Hopefully tomorrow will be more bookish for me!
The Books
I started Glad Tidings a couple of days ago which is a duo of Debbie Macomber's holiday stories. I was 60 pages into the first story
There's Something About Christmas
this morning and I was able to finish it today.
There's Something About Christmas
is a really fun story about an anti-Christmas flight-phobic journalist called Emma who is assigned her worst nightmare of a story just before the holidays. She has to fly across Washington State to interview three finalists in a fruitcake competition! Along the way she begins developing feelings for hunky pilot Oliver and stumbles across some life lessons. It's an awesome seasonal read and the recipes of the finalists are included which I'll definitely be trying out next year! :)
Books read today: Most of one
Pages read today: 185
The Challenge
Today's challenge is hosted by Hollie at
Music, Books and Tea
and you can still join in by clicking
here
. Hollie's challenge is to take a book you've read or are planning to read for the read-a-thon and write a whole new synopsis based purely on the cover.
Ivy is determined to carry the Christmas spirit with her throughout the year, but when hunky new neighbour Todd sees her hooking her invisible boyfriend in for a kiss with a giant candy cane he doesn't know what to think. All Ivy knows is her perfect guy must love mistletoe.